Support For Busy Parents
Life Coaching by Karen Jane DeWitt
You can't pour from an empty cup.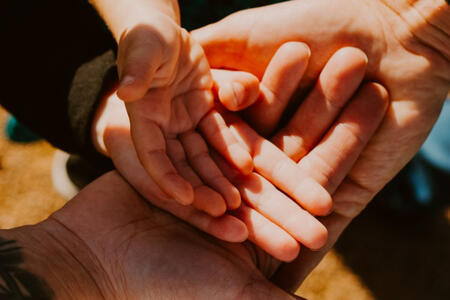 Do you...
... love being a parent but feel as if you've lost yourself somewhere along the way?...long to live life differently but don't really know where to begin?
Are you...
...ready to embrace your role as a parent without putting yourself last?...ready to start taking action on the personal goals you've been putting off?
You're not alone and you're in the right place.
Benefits Of Working Together
-Clarity on what is next for you
-Progress on those long-neglected personal goals
-Being a more present parent to your children (no matter what age they are)
-An awakening of your creativity
-Feeling at peace with your identity as a parent
-More resilience during life's inevitable challenges
What I Do
I work with parents like you who have powerfully rejected the toxic cultural belief that meeting your own needs is selfish. You want to have it all, and have worked very hard to get it, but it feels like you're on shaky ground because you have neglected yourself day after day.I have seen -- in my clients' lives and my own--that filling your own cup is crucial to being a connected and present parent. By reconnecting parents to their inner wisdom and unique personal strengths, they are able to see new possibilities for themselves. They spend their time more meaningfully and even start taking action on the personal goals they've been putting off.I feel that it is my calling to serve my fellow parents. How we treat ourselves now ripples out to our children and those around us for generations to come. If we want to see a kinder, more compassionate world, we must start with ourselves.
"Tell me what it is you plan to do with your one wild and precious life." - Mary Oliver
Longing For More
Does this story sound familiar?It's Thursday afternoon and you've just logged off work. You have no time to relax because it's now time to shift into parenting mode.You whiz through the next several hours doing ALL THE THINGS and meeting ALL THE DEMANDS.After the kids go to bed, you amble over to the couch to finally enjoy some alone time. On your way, you catch a glimpse of yourself in the mirror. You barely recognize yourself.Who is this person? You've changed so much. You love being a parent and spending time with your family, but you feel a pull for more.You feel the urge to call a friend but you haven't talked to them in ages. Would they even answer? You haven't spoken in so long.You consider getting out the paint brushes and playing around, but can't seem to peel yourself from the couch to get started. It feels like too much effort.You grab a book but as you read, the words aren't really sinking in. You're lost in thought about the things you used to love to do.You wonder, how much longer can I live like this?This is the moment that changes everything.This is the time for a change. You are allowed to stop living in survival mode!Give yourself the permission to direct some of the love and care you so easily extend toward your family toward yourself as well.After all, you can't pour from an empty cup.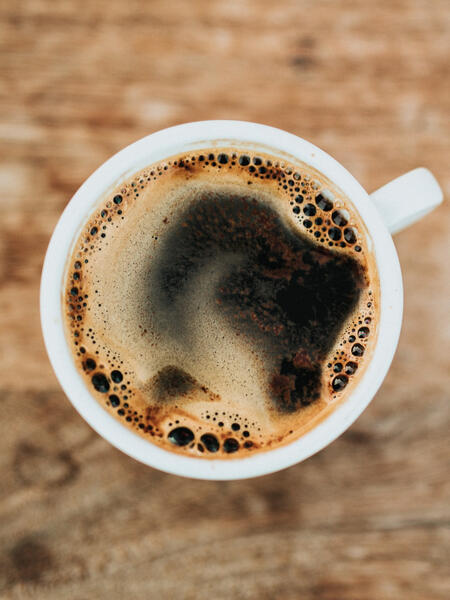 Working Together
My specialty is personalized one-on-one coaching. In addition to in-person coaching in the north Austin, Texas area, I offer virtual sessions so I can work with you no matter where you reside.We will start with a free Visioning Session to give you clarity and start you on the path toward your goals.Each session is focused on you entirely, and is tailored to your personal goals.Think of me as a thinking partner! Rather than overload you with one-size-fits-all advice, I will connect you to your inner wisdom so that taking resonant, aligned action comes more easily.I am deeply committed to creating a welcoming and safe space for everyone, regardless of color, nationality, gender identity, disability, or religion.
Not a parent but think we'd be a good fit? Schedule a free visioning session and let's find out!
Pricing
I firmly believe in transparency in pricing, so here's the info you need!The initial commitment is 4 months. Depending on your goals, you may choose to meet weekly or bi-weekly.45-Minute Visioning Session - No Cost
60-Minute Ongoing Session - $150 EachSliding scale rates available to those in need. Please be honest about your financial means.
About MeI have lived in the Austin area for nearly two decades. I consider myself a "Flavor Enthusiast" and I love to share food stories and experiences.I have a Bachelor of Science in Applied Sociology from Texas State University - San Marcos.I have a penchant for performance and have been lucky enough to do stand-up comedy, scripted theater, and improv comedy in Chicago, Honolulu, and all over Austin.My coaching training is through the Co-Active Training Institute, which is accredited by the International Coaching Federation.My two greatest teachers are my children, who continue to transform me inside and out. <3
You no longer have to choose between yourself and your family.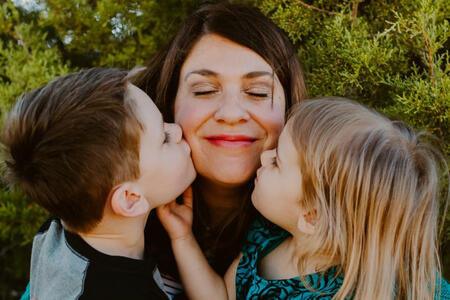 What Clients Are Saying"Karen Jane has been an amazing help for me. I was doing well but felt like I had more potential, I just couldn't reach it. Karen Jane helped me to define my goals and dig into my inner super powers to create a plan for how to move my life forward. She uses mirroring, reframing, and potent questions to help me discover MY goals and how I move forward. She has been a powerful force for change in my life!" -- Jessica A."I was able to let me be me and not be so harsh and judgmental toward myself for my 'mistakes'. Karen is passionate about learning more about people and helping them work through roadblocks to reach specific goals. She is patient and listens with empathy. I am very grateful to have been able to work with Karen on my past issues." -- Gina O."Karen is warm, positive, a clear communicator, and asks questions that made me think! I'd say coaching helped me recognize some patterns that get in my way... and reminded me of strategies that keep me aligned." -- Jessica S."I feel more confident in my role as a leader. I learned how to listen to my true self vs. what I feel is expected of me my because of society or my parents, etc." -- Carolyn L."I gained a better outlook on my day-to-day life. A new approach to my experiences and a great outlook for 2023!" -- Aaron S.
Let's stay in touch.